MODX 2.3 Redesign. An Evolution of Revolution
Over the past week I've been spending some evenings tweaking the design of one of my favourite Content Management Systems (MODX Revolution). This is mainly for my own amusement but it's also an opportunity to reconsider (and hopefully improve) the user interface of a product that I work with every day.
While the goal here is to contribute something worthwhile to the community that can be further improved upon (MODX is Open Source), it's also a slightly selfish endeavour. Using MODX every day means I have a very real interest in seeing the interface become a little less cluttered, a little more user-friendly and perhaps a little more about the user and their content goals than the technology upon which the CMS is built.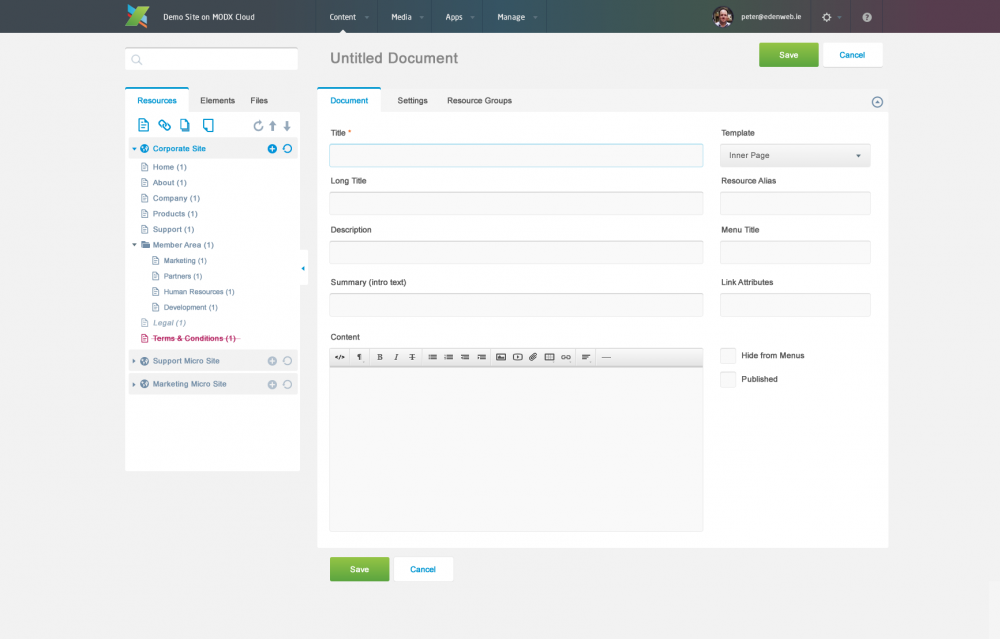 Of course, I'd love to wipe the slate clean and start from zero; to pretend there's nothing already in place, to ignore the current branding and pretend I haven't seen the latest 2.3 design work. But while it's tempting to dive in and redesign the entire CMS, I see this as more of an exercise in improving the current design rather than a complete reboot. MODX 2.3 is being actively developed right now so it's more useful to introduce some design changes that could be implemented soon rather than creating something that would require major redevelopment on the backend.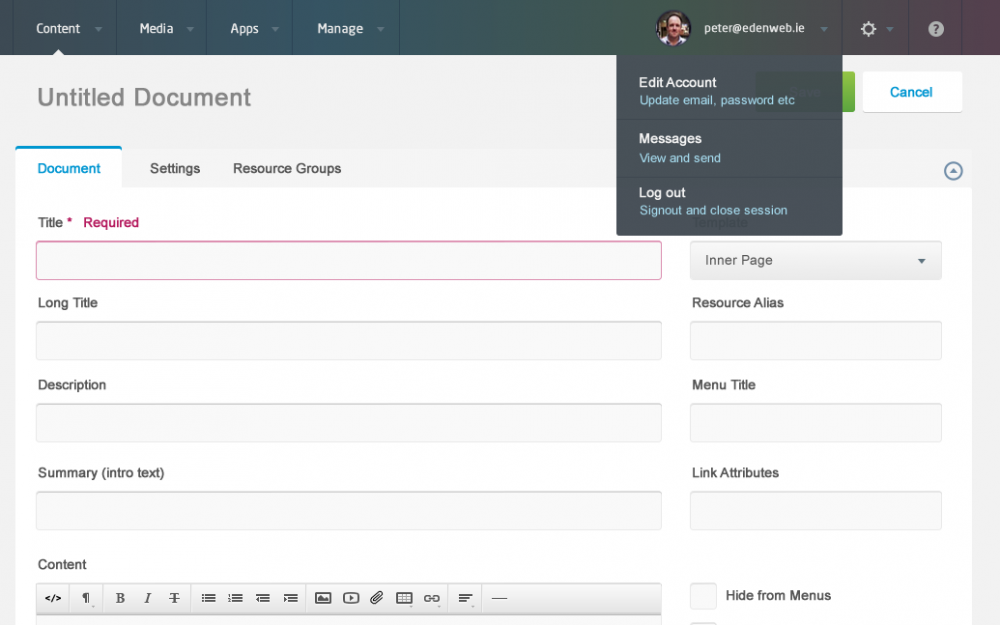 But I'm hoping that a complete redesign will eventually happen and I'm aware that the MODX community is full of talented designers. Just as the current 2.3 design work formed the basis of my own tinkering, maybe we can get a discussion going among the network of designers and all help improve a product we already love. To that end, my PNGs / source artwork will be made available shortly if you'd like to roll up your sleeves and get stuck in.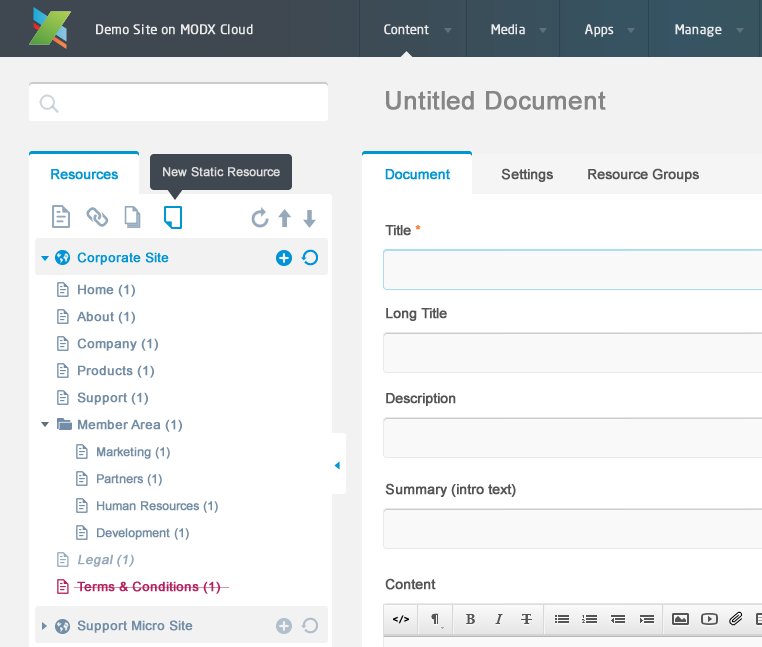 So to recap, this is what I believe my design is bringing to the table.
Simpler design with a cleaner interface
More user friendly
More visual clues for clients (required fields, active buttons etc)
Less clutter and subtler colors
Retain some MODX personality and branding
I have more in progress so I hope you like what I've done. Or even better, if you hate it, get involved and improve it. MODX is OpenSource and that doesn't just mean the back-end development is user contributed.
Notes:
The font in the main navigation bar is NeoSans. I don't know if there's a web version of this font but it may need to change back to Arial or something more generic.
I think the current 2.3 Revolution work looks amazing and is a huge step forward. In no way is this a criticism of that work to date.
Comments
---